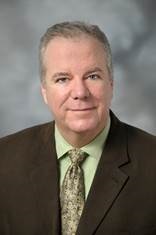 For small and medium businesses (SMBs), pennies count. That's why it is important to fully understand the recent USPS rate change that took effect on May 31st. While relatively limited in scope, the latest rate change could have a dramatic impact on your business.



Let's start with the good news. The rates for Priority Mail and Priority Mail Express services did not change. The rates that went into effect last September, which substantially lowered Priority Mail pricing for commercial mailers, will remain in place. That's great news for domestic shippers.



The rate of a First-Class stamp also remains steady at 49 cents. The USPS kept the discount for metered mail users, but shaved it down from 1 cent to .5 cent per piece. And it goes without saying that the metered mail discount is a bonus on top of the many valuable benefits of metered mail.



In addition, the USPS offers a host of free services, including free tracking on First-Class parcels, Priority Mail and Package Services and free baseline insurance on Priority Mail and Priority Mail Express. Plus the USPS has no residential or rural delivery surcharges and they offer P.O. Box, military and diplomatic delivery.



Let's shift focus to the key changes, which include:

· Priority Mail International: 6.8 percent increase

· Priority Mail International (PMI) to Canada: New pricing structure. Priority Mail to Canada used to be priced as a separate Group, with flat rate pricing and Group pricing, and actual prices varying only by weight. Now, PMI-Canada still has flat rate offerings for Retail, Commercial Base and Commercial Plus, but outside of Flat Rate pricing, PMI to Canada is priced by both weight and zone — a price structure that mirrors domestic Priority Mail pricing.

· Priority Mail Express International (PMEI): 6.7 percent increase

· Parcel Select (a USPS bulk ground package service): Average 8 percent increase

· Parcel Select Lightweight: 9.8 percent increase

· Domestic First-Class Package Service: This very popular fulfillment shipping option for lightweight parcels (less than 13 ounces) had an overall price increase of 5.1 percent. First-Class Package International Service (FCPIS) saw an overall increase of 7.2 percent. The existing structure of FCPIS Retail, Commercial Base, and Commercial Plus price categories were maintained.

· Standard Post: This retail shipping service for parcels up to 70 pounds increased 11.4 percent. With this service, parcels destined to shipping Zones 1-4 continued to have pricing aligned with retail Priority Mail. Standard Post customers shipping in Zones 1-4 receive Priority Mail service, except those items containing hazardous materials or items not permitted to be transported by air. In these cases, ground Standard Post pricing will apply.



Another important change to note is the USPS is discontinuing Return Receipt after mailing. If you do "compliance" mailings and require proof of delivery, you now need to arrange for Return Receipt at the time of mailing. The rate for a hardcopy Return Receipt (green card) increased by 3.8% to $2.80. That makes the electronic Return Receipt at $1.40 much more attractive for most mailers.



For SMBs that ship to Canada, the recent changes may actually save you money. Priority Mail International (PMI) rates to Canada will be based on both weight and zone, as opposed to weight only. Now, the city of origin in the U.S. and the destination city in Canada will be factored into the pricing along with the parcel weight. This new structure, which includes 7 pricing zones, could result in lower rates for mailers in major metro areas in the U.S. shipping to major metros in Canada. However, packages bound for remote areas of Canada will see an increase in rate.



As the shipping and mailing market evolves to meet the changing demands of business globally, it is important to understand the latest rate changes and how they impact your business. It is also important to evaluate all the carriers to see which services best meet your sending needs.

Even with the latest price increase, the USPS Priority Mail and First Class Package Service offer very competitive commercial pricing, while offering mailers excellent tracking and delivery status at no extra cost, and a one- to three-day delivery standard, just like First-Class Mail.



You should also consider that the 4.3% exigent surcharge that was put in place as a result of the volume declines suffered during the Great Recession is set to expire in early August. Earlier this month the DC Circuit court found that the surcharge cannot remain permanently in place, but it disagreed with how the Postal Regulatory Commission (PRC) calculated the lost volumes. The court sent the case back to the PRC to recalculate the losses which will impact how long the surcharge remains in place. The PRC is expected to issue a decision in late July. Stay tuned.



With Federal Express® and UPS® raising rates earlier this year and moving to Dimensional Weight Pricing on all ground parcels, now is an excellent time for SMBs to rate shop to ensure they are getting the best combination of service and value and making every penny count.